Vivek Moorthy
B.S., Financial Economics; B.A., Mathematics
Magna Cum Laude
Hometown: Ellicott City, Maryland
Plans: Business Management Analyst at Northrop Grumman
Assets like the Career Center and The Shriver Center, coupled with accessible faculty, create a space for students to engage with their campus and push their own boundaries. In this environment, I met hard-working and highly motivated people who pushed me to work and think more passionately than I ever have before. I will strive to carry this passion into everything I do.
As a Sondheim Public Affairs Scholar and member of the Honors College, Vivek Moorthy has committed himself to Walter Sondheim's vision of integrating research, teaching, and learning for the benefit of society.
Throughout his undergraduate career at UMBC, Moorthy completed varied and challenging coursework that helped him realize his passion for economics and mathematics research. His numerous academic achievements include being invited to Phi Beta Kappa, Phi Kappa Phi, and Omicron Delta Epsilon, and completing a year of graduate-level course requirements in economics and mathematics.
Moorthy worked closely with The Shriver Center and Career Center to land internships at T. Rowe Price and Northrop Grumman. He will begin a new position at Northrop Grumman after graduation, with plans to eventually pursue a Ph.D. in economics.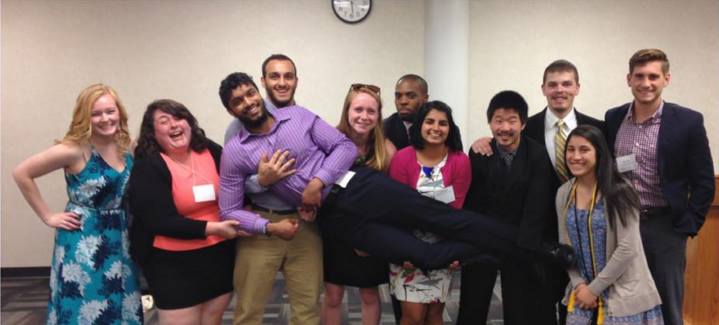 Images: Vivek Moorthy with his fellow Sondheim Public Affairs Scholars, whom he credits for guiding, inspiring, and challenging him throughout his four years at UMBC; photo courtesy of Vivek Moorthy. Portrait by Marlayna Demond '11 for UMBC.