The UMBC community gathered to celebrate the hard work, perseverance, and achievement of more than 1,200 new alumni at the Winter 2016 Graduate and Undergraduate Commencement Ceremonies, held December 21 and 22, 2016, in the Retriever Activity Center.
Both ceremonies included UMBC faculty, staff, student, and alumni leaders, as well as a representative of the University System of Maryland Board of Regents, and crowds of cheering family and friends.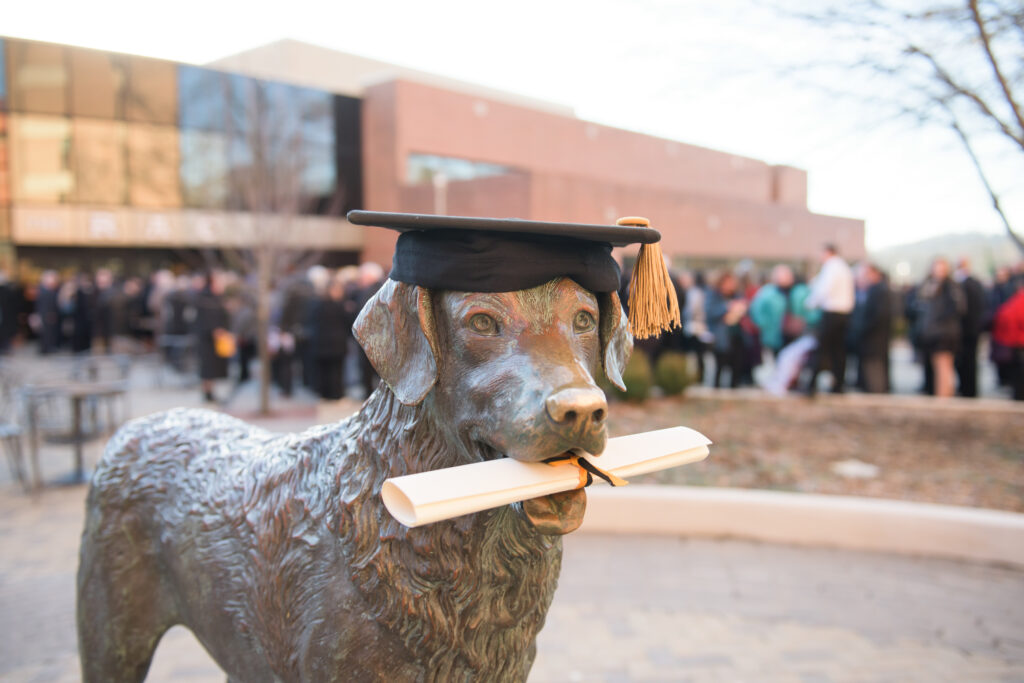 The graduate ceremony honored nearly 125 new master's and Ph.D. degree recipients, as well as 80 graduate students who earned their degrees in August. Joining President Freeman Hrabowski, Provost Philip Rous, and Graduate School Dean Janet Rutledge in presenting remarks was Deanna Cerquetti, Ph.D. student in Language, Literacy, and Culture, and president of the Graduate Student Association.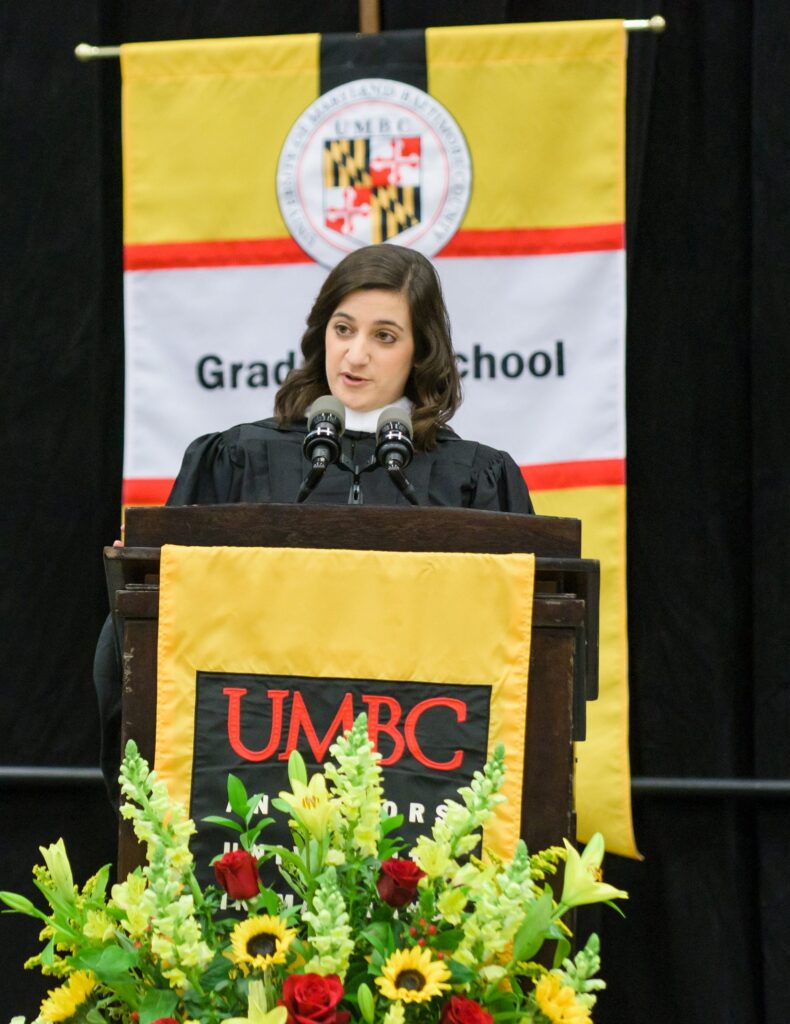 Cerquetti focused her comments on the hard work and determination her fellow graduate students demonstrated over years of study. She also reflected on how graduates' experiences on their educational paths—beyond their degrees alone—will continue to shape their lives as they face new challenges. Cerquetti shared:
I think that remembering your own strength and resilience is a key part of being able to accomplish what you want to accomplish. […] We know that the world is in need of creative, resilient people who are ready to work on the many issues that plague our society today. We also know that you will leave here very equipped to handle those issues.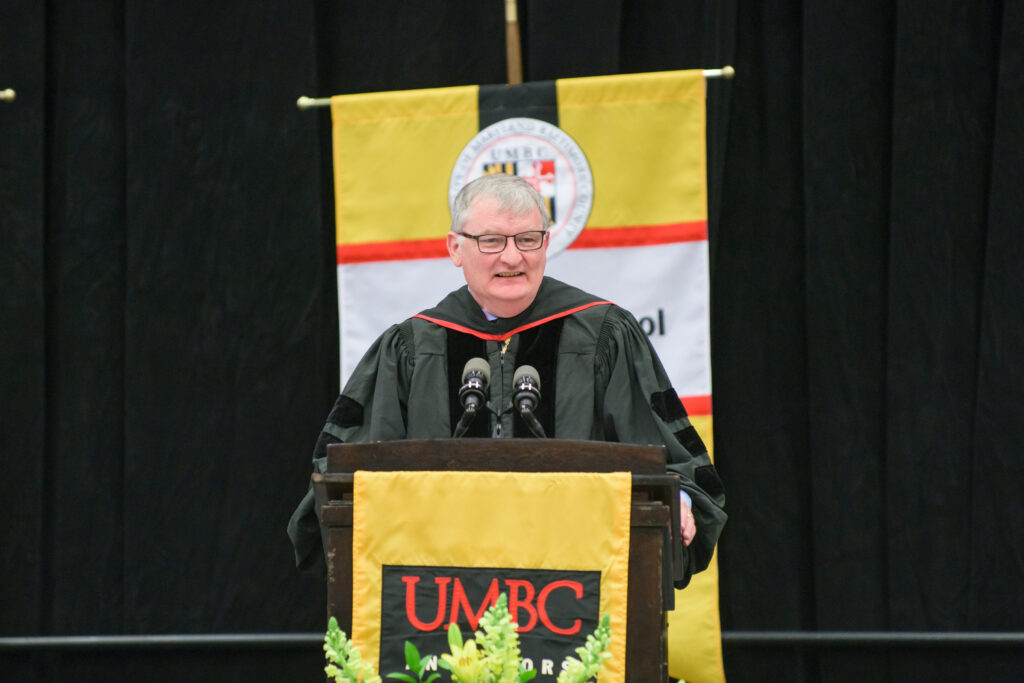 Provost Rous also reflected on the UMBC experience, and how graduates' values, knowledge, commitments, and sense of community engagement will travel with them on whatever path their careers take. He shared, "You will join the tradition of UMBC alumni who through their life's work, continue to advance our understanding of our own humanity, our democracy, the natural world that surrounds us and, most importantly, make a difference in the lives of others."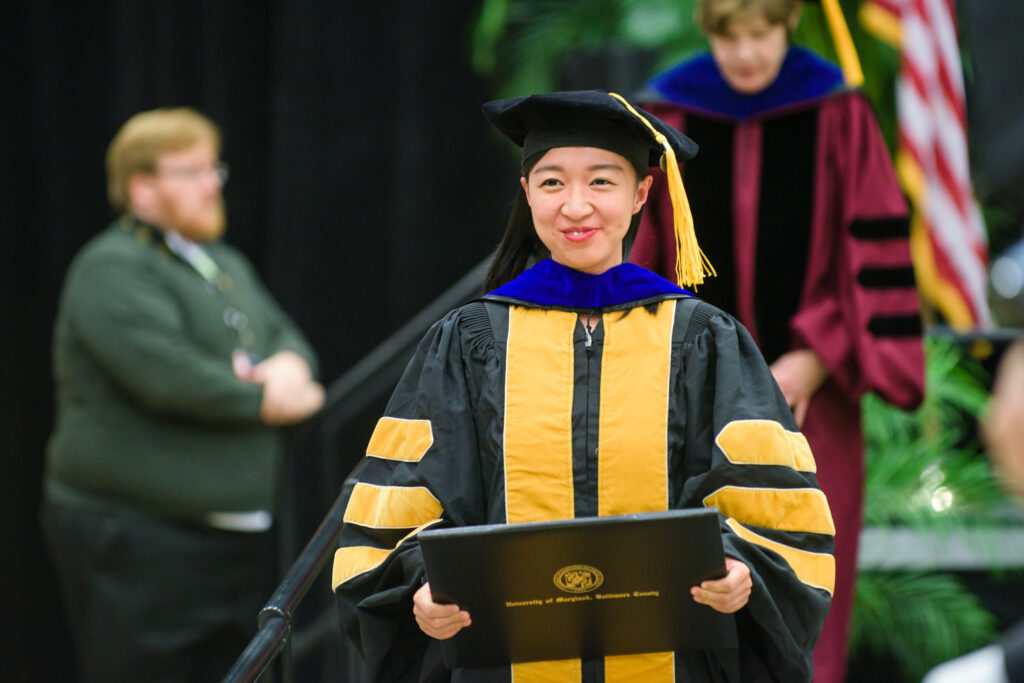 The undergraduate ceremony recognized over 1,000 new bachelor's degree recipients, including more than 800 earning their degrees in December and over 200 who completed their programs in the summer.
Like the graduate ceremony, undergraduate commencement also balanced celebration with a look at tackling challenges to come.
"To all of our graduates," said President Hrabowski, "we ask that you commit yourselves to using your education to help improve the lives of others."
Hrabowski shared Supreme Court Justice Louis D. Brandeis's thoughts on how to be an engaged citizen who listens thoughtfully to others and actively participates in reasoned debate. "We need this kind of engaged citizen now as much as at any time in our history," Hrabowski said, "and we know you will make us proud."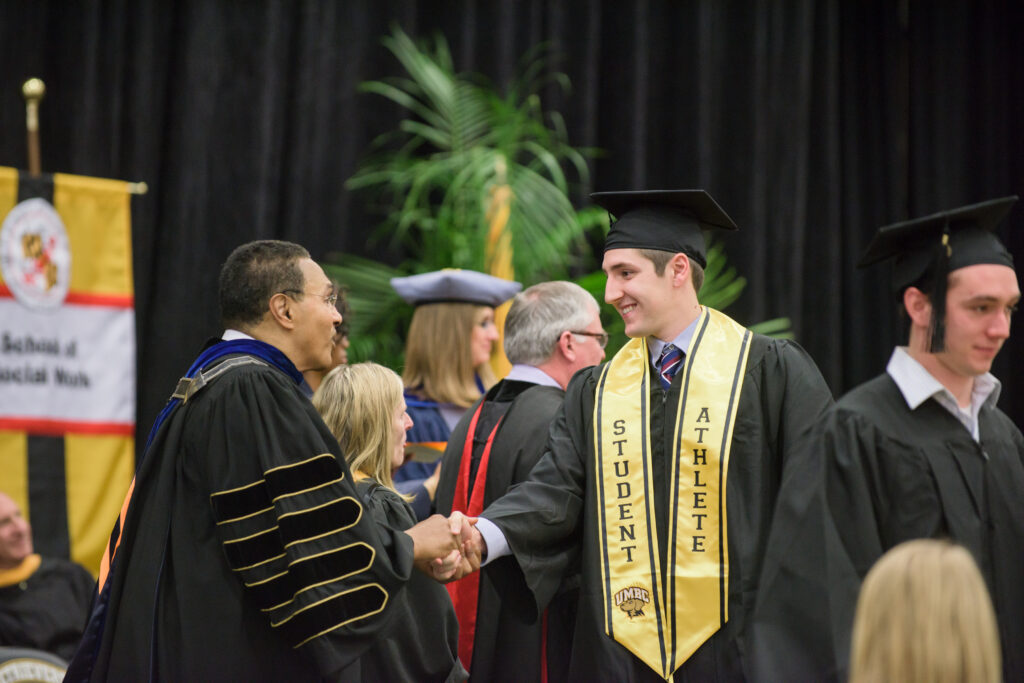 Toward the start of his remarks, President Hrabowski emphasized, "The power of education is more important than ever in transforming lives," and the commencement ceremonies were a celebration of that transformative power.
In concluding the ceremony, moments after inviting UMBC's newest graduates to turn their tassels, he shared, "Be confident, knowing that the education and training you received at UMBC will give you a solid foundation for the rest of your life. […] Be true to yourselves, and be true in your relationships, always reaching out to others, to inspire and to elevate."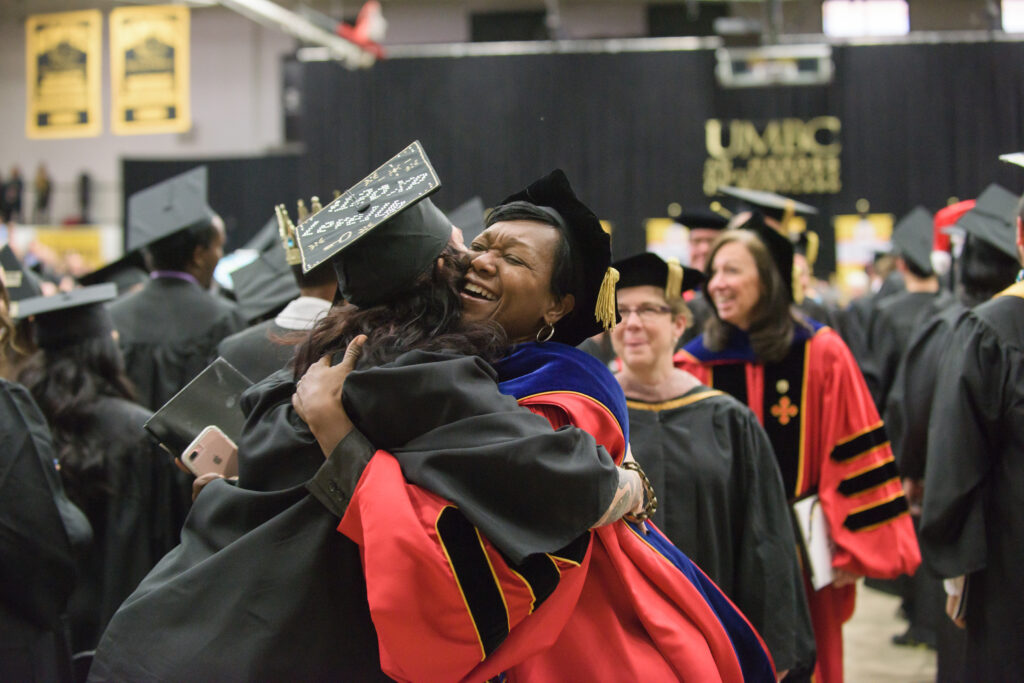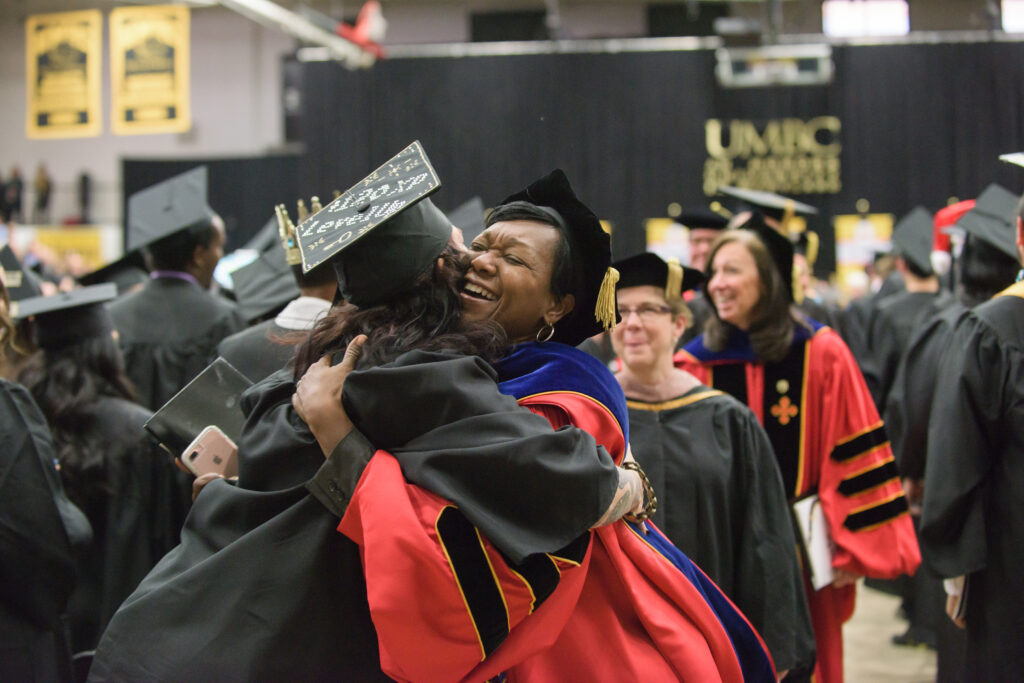 Videos of both ceremonies will be available soon on the UMBC Commencement website. The ceremonies were also covered live via Twitter (@UMBC), Instagram (@UMBClife), and Snapchat (@UMBC), with students and families sharing their own memories through #UMBC and #UMBCgrad. For additional photos, see our Undergraduate and Graduate Commencement galleries on Facebook.
Photos by Marlayna Demond '11 for UMBC.