UMBC proudly announced the establishment of the School of Public Policy in 2014, on the 40th anniversary of the university's public policy program. As UMBC approaches its 50th anniversary celebration in September, many public policy alumni are now moving into prominent positions in education and public health with several high-level appointments announced in the past few months alone.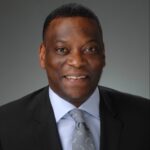 Keith Elder '02 Ph.D., public policy, was named dean of Samford University's School of Public Health earlier this year and started in that position in July. He was previously professor and chair of the Department of Health Management and Policy in the College for Public Health and Social Justice at Saint Louis University. Before that, he was a faculty member in the Department of Health Services Policy and Management in Arnold School of Public Health at the University of South Carolina and the Department of Health Services Administration in the School of Health Professions at the University of Alabama at Birmingham.
Elder's research interests include health policy, healthcare delivery and healthcare processes.
"We have worked together as colleagues since Keith graduated, publishing several articles together," shares Nancy Miller, professor of public policy, who served as Elder's advisor for his doctoral work at UMBC. "Keith's passion for minority men's health has informed some of my own recent research directions, and it has been exciting to see Keith develop as a leader in public health and policy."
"Our country and world continue to face numerous health-care challenges that are best addressed by a comprehensive approach that includes effective partnerships with communities, public health organizations, health systems and academic institutions, and a well-trained public health workforce," said Elder in a news release announcing his new position.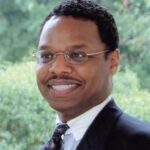 Samuel Brown '97 Ph.D., public policy, was recently appointed director of the Wichita State University (WSU) Hugo Wall School of Public Affairs. He was previously a professor in the School of Public and International Affairs at the University of Baltimore and associate professor of public administration at the University of Nebraska. Brown also served in positions in the private sector and state and federal government prior to his academic career.
"I believe his leadership will make a distinct contribution to WSU's commitment of service to the community and region," said WSU President John Bardo in a news release announcing the appointment. "He is a passionate public servant committed to cultivating people and organizations…his visionary leadership style will advance the school's mission of integrating teaching, research and applied projects."
Rear Admiral (RADM) Sylvia Trent-Adams '06 Ph.D., public policy, was recently named to serve as deputy surgeon general and began that role in October 2015. In her new position, Trent-Adams is senior advisor to the surgeon general. She provides advisement and support regarding U.S. Public Health Service (USPHS) Commissioned Corps operations and communicates the best available scientific information to advance the health of the country.
RADM Trent-Adams previously served as deputy associate administrator for the HIV/AIDS Bureau (HAB), Health Resources and Services Administration (HRSA), and assisted in managing a multi-billion dollar program that serves people living with HIV.
In recognition of alumni's significant contributions to public policy over the years, during UMBC's 50th anniversary weekend the School of Public Policy will host the alumni panel "We can work it out: Reflections on how public policy impacts our lives." Elder and Trent-Adams will speak at the event, along with Renny DiPentima '84, Ph.D.; Laura Bruner '14, M.P.P.; and Robert Cenname '08, M.P.P.
The event will be held Friday, September 16, 4-6 p.m. in the Skylight Room of The Commons, and registration is required. For more information, visit the School of Public Policy website.
Images: (Top) UMBC Public Policy Building, photo by Marlayna Demond '11 for UMBC. Keith Elder, photo courtesy Samford University. Samuel Brown, photo courtesy Wichita State University.