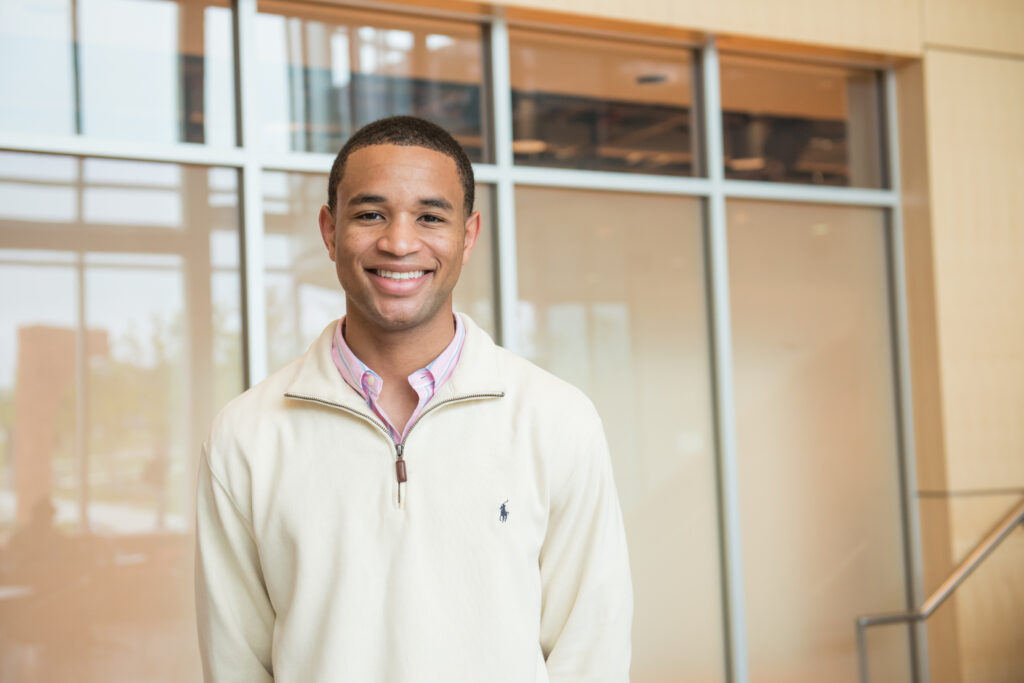 Sayo McCowin
B.S., Biochemistry and Molecular Biology
Cum Laude
Hometown: Arlington, Virginia
Plans: M.D./Ph.D., University of Virginia School of Medicine
I know that upon leaving this university I will be able to thrive in any environment. The faculty, students, and staff of UMBC have shown unrivaled support and continue to inspire me as I prepare to embark on this new chapter in my life.
The UMBC experience challenged Sayo McCowin to "perform better not just as a student, but also as an all-around human being," he says.
In addition to pursuing substantial research as a Meyerhoff Scholar, Howard Hughes Medical Institute Scholar, National Institute on Drug Abuse Scholar, and Department of Energy Scholar, McCowin served as a leader in the campus community. His experiences include service as an Academic Integrity Board member, undergraduate program board member, and Lambda Chi Alpha president.
While McCowin's work on the three-dimensional structure of components of the HIV-1 virus in Michael Summers's lab grew his passion for research, his service on campus broadened his connections with students across the university.
McCowin credits the support he found at UMBC for enabling him to pursue the M.D./Ph.D. degree he has long aspired and worked toward.
Images: Participating in the Summers lab at UMBC enabled McCowin to pursue his passion for medical research; photos by Marlayna Demond '11 for UMBC.