UMBC's Ryan Odom has been named 2017 recipient of the Joe B. Hall Award, CollegeInsider.com's honor recognizing the top first-year Division I coach in the United States.
Odom coached a remarkable turnaround season for UMBC men's basketball, leading the team to a record of 21-13, and its first winning season since 2007-08. UMBC finished the year as the third most-improved team nationwide, and the team's 21 wins represent the second-most wins in single year in the Division I history of UMBC men's basketball.
"Ryan is an excellent coach, but a better person," said UMBC Director of Athletics Tim Hall. "He has laid the foundation this year for sustained success. This award is confirmation that he is the right leader for Retriever men's basketball."
"I would like to thank the committee for this prestigious award," said Coach Odom. "It is a testament to the work that our players and staff put in all year. I'm humbled by this recognition and I'm extremely blessed to coach such great young men."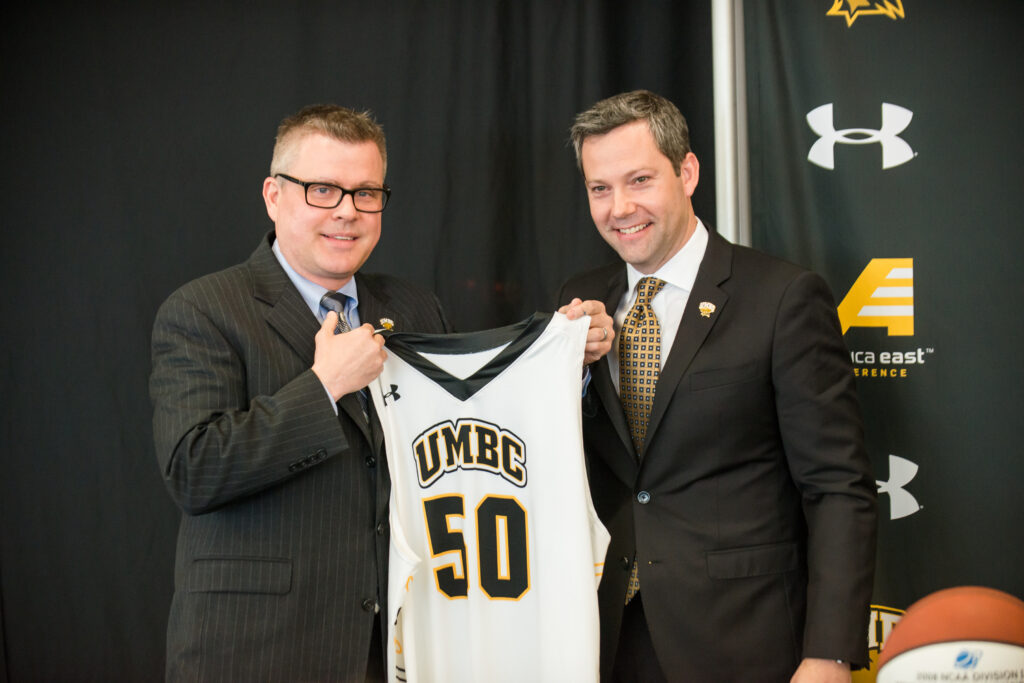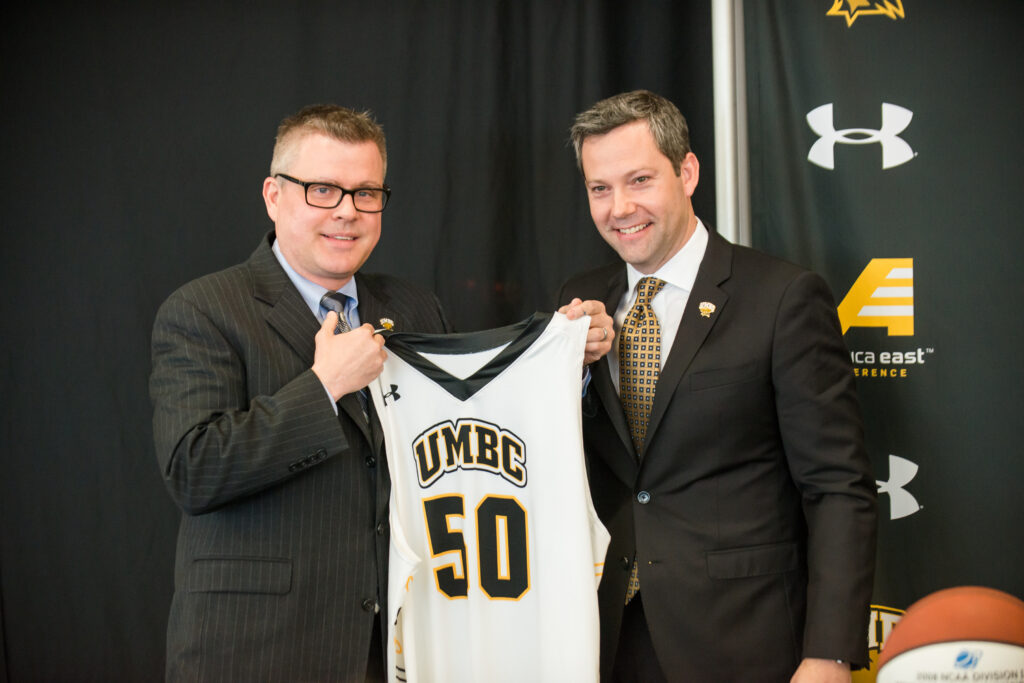 2016-17 was truly a remarkable year for UMBC men's basketball. With three wins in the College Insider Tournament (CIT), the team became the first in America East to win three games in a postseason tournament. The Retrievers also set new single-season records for points and three-point field goals, with Will Darley '17, environmental studies, recognized as one of the most accurate three-point and free throw shooters in the nation.
"Ryan Odom brought a new attitude and a new style to UMBC," said CollegeInsider.com's Angela Lento. "He changed the culture and won more games this season than the program had won in the previous three seasons combined."
See the initial announcement of this award from UMBC Athletics, and media coverage in The Baltimore Sun and So Much Sports.
Photos by Marlayna Demond '11 for UMBC.