A new eight-part series at Towson Library aims to answer questions and inform citizens about this year's election process. The series, which started last week, is organized by School of Public Policy Assistant Professor Lauren Edwards.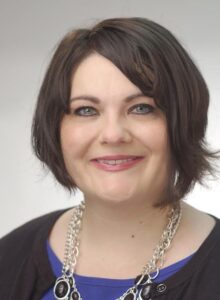 The "Voices on Government" series, recently featured in The Baltimore Sun, began July 13 with a discussion led by experts from the Maryland legislature and national committee members from the Democratic and Republican parties about the Republican and Democratic conventions. The first event included an explanation of the delegates and how party platforms are formed.
"In these times of polarization, with people talking past each other, it's important that we have these types of open discussions in public places," Edwards said in The Baltimore Sun article.
She explained that she was inspired to start the series when thinking about how many citizens grapple with questions surrounding how politics and elections work.
Edwards is partnering with the The League of Women Voters of Baltimore County for the series, with support from the Friends of the Towson Library and the Baltimore County Public Library. The UMBC School of Public Policy is also a sponsoring organization.
Other topics throughout the "Voices on Government" series include gerrymandering, immigration, the Electoral College, and money in politics, among several other issues.
"We wanted to think about which topics were most useful when," Edwards said.
Read the full article "Series at library seeks to answer this year's election questions" in The Baltimore Sun.
Image: Voting in Baltimore. Photo by  Jay Baker, CC by 2.0.