As the 2016 Summer Olympics opened in Rio, John Rennie Short, professor of public policy, published an evocative commentary in The Conversation outlining challenges Olympic host cities face in organizing such a massive, resource- and infrastructure-intensive event.
In his article "On rocky road to Rio, the biggest loser may be the glory of hosting Olympics," Short, who is an expert on urban issues, traced the history of the Summer Olympics, which have been held since 1896. He explained that the increasing size of the games and growing global coverage have contributed to the creation of underlying structural problems.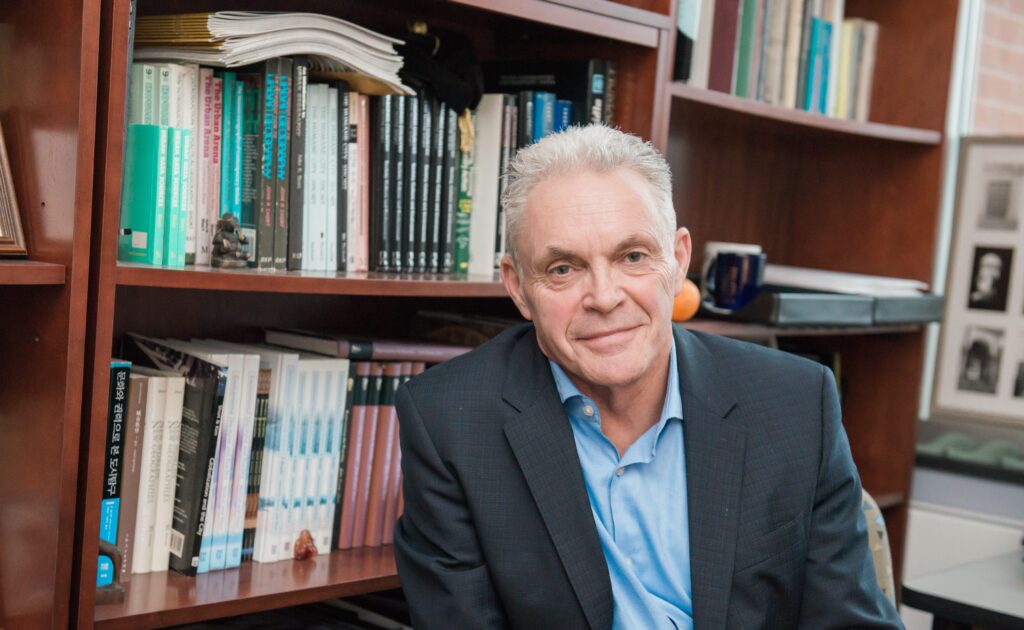 "The IOC often touts hosting the Olympics as a force for good, and there are the positive examples of Barcelona and Sydney. But for many cities, hosting the Olympic Games means taking on expensive projects where the costs are always underestimated, the benefits always overestimated and the legacy is obsolete athletic venues," wrote Short. "Rio presents the worst-case scenario of costly overruns and inadequate infrastructure."
Professor Short also described the rising costs of hosting the games and that potential host cities have backed out of consideration due to the potential lasting financial impact.
"The IOC maintains this power though the bidding process whereby cities have to compete to host the games. The arrangement favors the IOC as it forces cities to try to outdo each other," he explained.
Short was also recently interviewed by Slate and The Atlantic about his proposal to establish a permanent host site for the Olympic Games designed to alleviate many of the problems he described in his article in The Conversation. 
For complete media coverage, read below.
On rocky road to Rio, the biggest loser may be the glory of hosting Olympics (The Conversation)
The Olympics should be in Vancouver. Winter and Summer. Every Two Years. Forever. (Slate) 
What if the Olympics were always held in the same city? (The Atlantic)
Images: Olympic Rings at St. Pancras Railway Station, London, 2011. Photo by David Holt, CC by-SA 2.0. John Rennie Short, photo by Marlayna Demond '11 for UMBC.