Nearly 100 graduate students from across Maryland gathered last week for a unique workshop bridging research and storytelling. Laura Wexler, co-founder of Baltimore's Stoop Storytelling Series, led participants through exercises designed to help them more effectively communicate with general audiences about highly complex research fields, increasing the public impact and understanding of their work.
The Graduate School at UMBC, UMBC's Office of Postdoctoral Affairs, and PROMISE: AGEP, recognized for their leadership in collaborative professional development for graduate students and postdocs, together hosted the event on January 28, 2017.
"Our students and postdocs are participating in more events and competitions that require confident public speaking," said Renetta Tull, associate vice provost for graduate student development and postdoctoral affairs. "Wexler provided our participants with layers of public speaking advice, infused with scientific reasoning behind the success of storytelling as a method."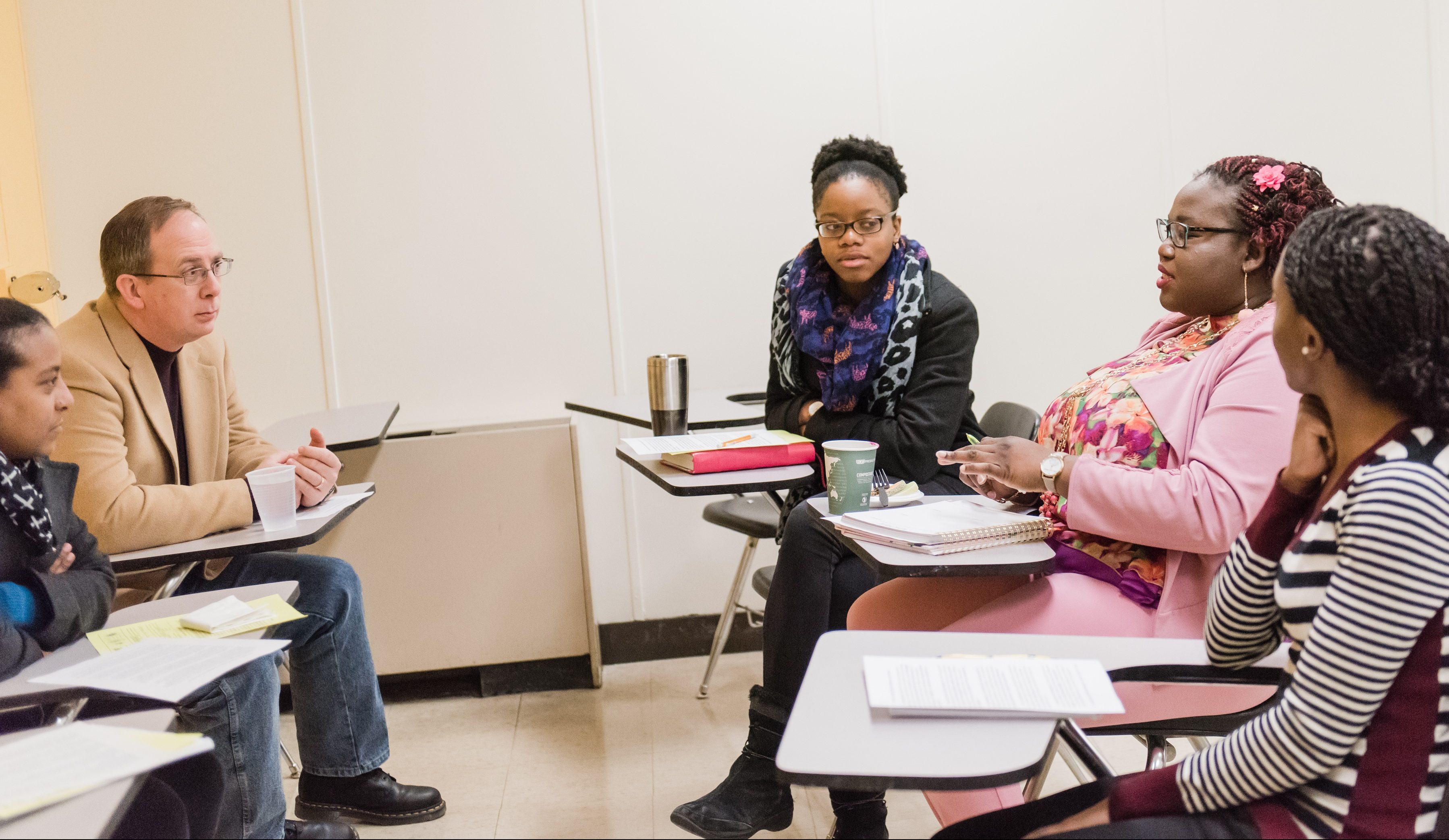 A core aspect of the training involved focusing on relatable themes: concepts that transcend the experience of the researcher and someone they are speaking with, who may not know much about what they are studying. Wexler provided the example of using the failure as a universal, accessible concept.
"Failure is a great theme for storytelling," explained Wexler, adding that stories about the research process specifically often involve an experience of moving through struggle to find success. By sharing the struggles and failures one experienced throughout the research process, an academic can authentically and relatably convey what motivates them and why their research matters, she suggested.
Stories can also help listeners remember ideas in the longer term, versus lists or even well-structured arguments, Wexler argued, due to how the brain processes different kinds of information. They can also be evocative, powerful, and expedient. "In a five minute story," she suggested, "you can tell more about yourself than in a 25 minute lecture."
Graduate students at the storytelling event. Photos by Marlayna Demond '11 for UMBC.