Conductor E. Michael Richards, professor of music, and the UMBC Symphony have been awarded honorable mention in the college/university division of The American Prize's Ernst Bacon Memorial Award in the Performance of American Music for their 2016 performance and recording of William Grant Still's "Afro-American Symphony." Alan Wonneberger, lecturer and director of recording for the department of music, mastered the recording of the live performance.
Among the many contests hosted by The American Prize, the Ernst Bacon Memorial Award for the Performance of American Music focuses exclusively on works by American composers from any period and in any style.
The American Prize notes, "the award is named in honor of American composer Ernst Bacon (1898 – 1990) who was among the pioneering generation of composers who, along with Thomson, Copland, Harris, and others, found a voice for American music. Ernst Bacon set out to create compositions that expressed the vitality and affirmative spirit of our country."
"Afro-American Symphony" was a milestone in Still's career and in American musical history as it was the first symphony by a black composer to be performed by a major orchestra, premiered in 1931 by the Rochester Philharmonic Orchestra. The symphony for full orchestra was remarkable for blending not only jazz but also blues and spirituals into a classical form, groundbreaking at the time.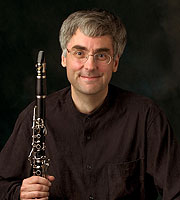 "I am grateful that the Symphony's diverse program has received this recognition," Richards says. "One of our goals is to not only study and perform the masterworks of the common practice period, but also the lesser known, high-quality, and relevant music of twentieth and twentieth-first century composers – music of our time."
Founded in 1973 by conductor/violinist Robert Gerle, the UMBC Symphony is an ensemble of 90 students and community members that performs music from the 17th to 21st centuries. E. Michael Richards assumed leadership of the UMBC Symphony in the fall of 2007. Richards previously served as conductor of the Hamilton College Orchestra for 17 years, the Bowdoin College Orchestra, and as assistant conductor with the La Jolla Civic Orchestra (San Diego). He has also guest-conducted the Syracuse Society for New Music. Fanfare Magazine heralded a recording on the Opus One label of Masataka Matsuo's Hirai V that Richards led with the Hamilton College Orchestra as "a staggering achievement."
Images: UMBC Symphony and E. Michael Richards; photos by Marlayna Demond '11 for UMBC.