Arti Deore Choudhary
Master's in Professional Studies, Cybersecurity
Summa Cum Laude
Hometown: Pune, India
Plans: Cloud Support Engineer, Amazon Web Services
This UMBC cybersecurity master's program has helped me to sharpen my professional, as well as management skills in a most demanding field. Without my degree and UMBC's support I would not have been able to reach out to professionals and grow as a cybersecurity professional.
Arti Deore Choudhary arrived at UMBC with an impressive academic and professional background, including a B.S and M.S. in computer science from Pune University in India and years of experience as an IT professional, and she graduates from her cybersecurity master's program with a 4.0 GPA. She has been actively involved in sharing her knowledge and experience with others in the fields of computer science and cybersecurity, particularly through mentoring.
Choudhary partnered with UMBC alumnus and co-founder of LKA Computer Consultants, Larry Aikins '14, M.P.S. cybersecurity, to lead Teens in Technology, a seven-day cybersecurity workshop designed to educate high school students about tech security. She also competed in the Maryland Cyber Challenge in 2015, with her UMBC team making it to the semifinal round.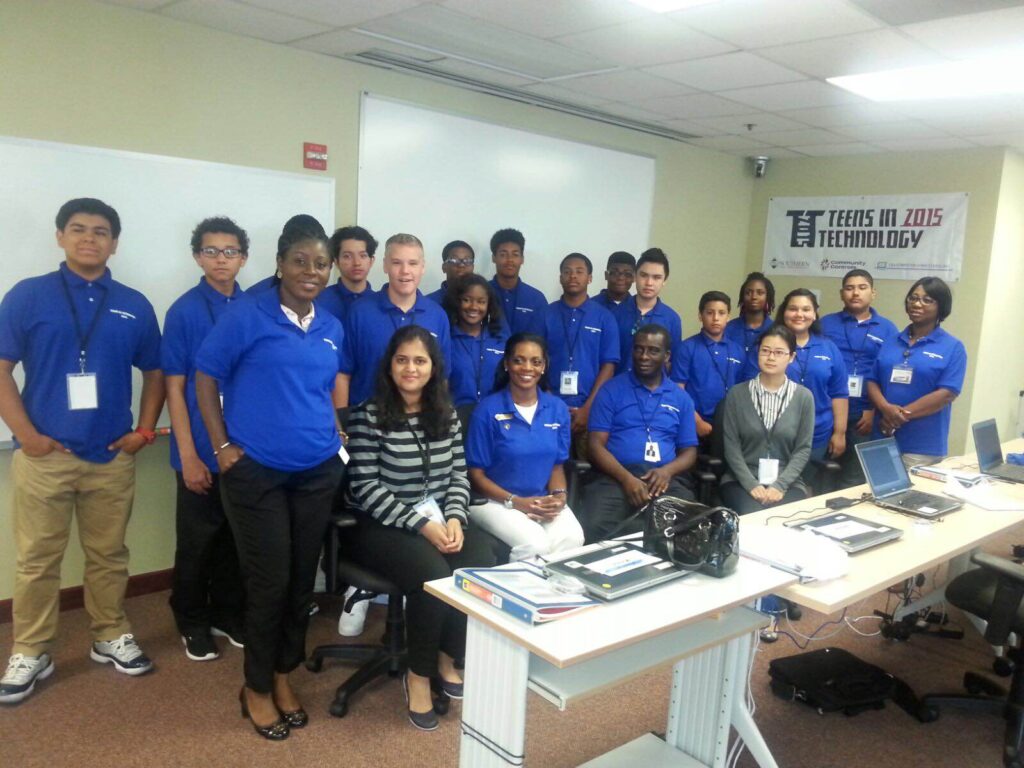 Choudhary has received an Ethical Hacker Certificate and has interned with Ridgeback Network Defense, a startup technology company at bwtech@UMBC. She will soon begin a position as a cloud support engineer at Amazon Web Services.
Images: Arti Deore Choudhary leads a UMBC workshop for aspiring cybersecurity and technology students; photo courtesy of Arti Deore Choudhary. Portrait by Marlayna Demond '11 for UMBC.